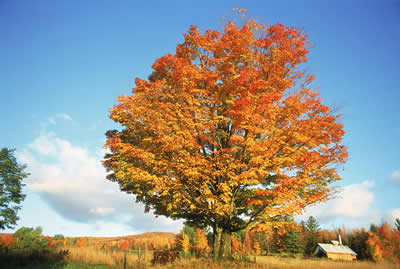 by Julia D. Stege, MFA
The Magical Marketer

A lot of my peeps are really passionate about their heart-felt gifts and offerings, and yet they're shy about sharing those gifts in their marketing.

Maybe they don't want to come off as bragging, or like they are an ego maniac or something. Maybe they're just naturally shy when it comes to connecting with new people.


But mostly I think this shyness is a result of having been inundated with hype-y marketing messages our whole lives, and not wanting our heart-felt gifts to be muddied by something as crass as that.

I'm afraid that the pioneers of modern marketing were like snake-oil salesmen, pushing whatever they had to sell down the throats of the public with fear tactics, brainwashing, and lies.

As the marketing world grew, millions of dollars were pumped into campaigns designed to lure people away from their intuition so that they would buy things they don't really want or need.

Time has come when many of the more conscious variety of consumers, like the Cultural Creatives, are sick of hype-y marketing messages and do their best to ignore them. They certainly don't want to engage in that kind of marketing themselves.


The problem is that not many alternatives have been
successfully demonstrated, so many people wind up avoiding marketing as much as possible and miss the opportunity to attract plenty of their most perfect customers.


This is why I've been focused on creating a new paradigm for marketing that is authentic, comes from the heart, and attracts rather than attacks perfect customers. There's no need to brainwash anyone because your perfect customers are seeking you now.

Like Charlie Rose, the famous talk-show host, said in a recent interview, "If you can get someone to share their passion, that's the most interesting thing in the world."


Your passion is what the world is waiting for.

The question you want to answer is how can you share yourself so often, so deeply and so authentically, that your perfect customers can easily find you and easily recognize you as the one they've been seeking?

I realize that sharing yourself authentically can be a vulnerable thing to do, and it requires a bit of bravery. But when you do it, you will find the positive responses you get from your perfect peeps will be all the richer for your willingness to be real with them.

I have a variety of programs and services designed to support you to share your passion with the world in a way that promotes everything you are up to and attracts your perfect clients, business partners, and colleagues.

What makes me tick is being a Magical Creatrix crafting inspired communications that uplift and empower millions of people to transform the world. Let me know if I can help you get your heart-felt message out to those who are seeking you now.

WANT TO USE THIS ARTICLE IN YOUR EZINE OR WEB SITE? You can, as long as you include this complete blurb with it: Magical Marketer Julia D. Stege, MFA helps people attract their perfect customers with a unique combination of Law of Attraction, Wildly Attractive WebsitesTM, Branding from the HeartTM, and smart Social Networking strategies. If you're ready to start attracting your perfect customers now, get Julia's free Magical Marketing Toolkit at http://www.magicalmarketingtoolkit.com